Our Goal: 22 Trained Multi-Stakeholder Research Teams in the U.S.
Each team is composed of researchers, clinicians, and people living with communication disabilities working together to plan and conduct research.

Project BRIDGE (Building Research Initiatives by Developing Group Effort) prepares people with communication disabilities, their families and friends, clinicians, and researchers to co-design  and influence research.
Subscribe To Our Newsletter
Get notified of the latest resources, upcoming events & presentations, and publications.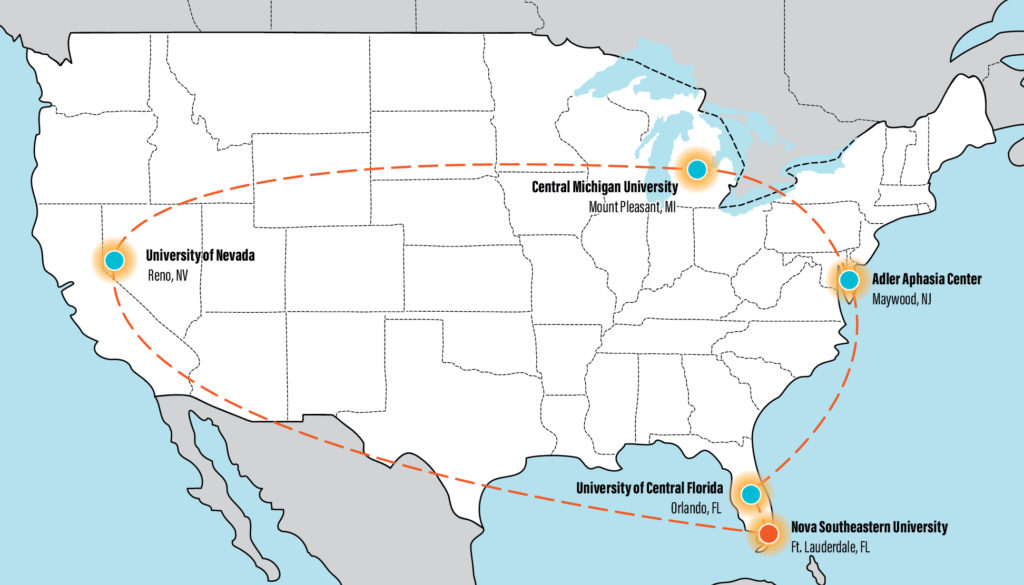 Our collaborative research teams are working hard. Click here to learn more about topics and accomplishments.
Want to talk about aphasia research in your group? Here are some suggestions. Aphasia (neurological disorder) diagnosis medical concept on…
Read More
Project BRIDGE goes to the Aphasia Access Leadership Summit
Project BRIDGE will be represented at the Aphasia Access Leadership Summit, April 5 – 10, 2021. This is a virtual…
Learn More